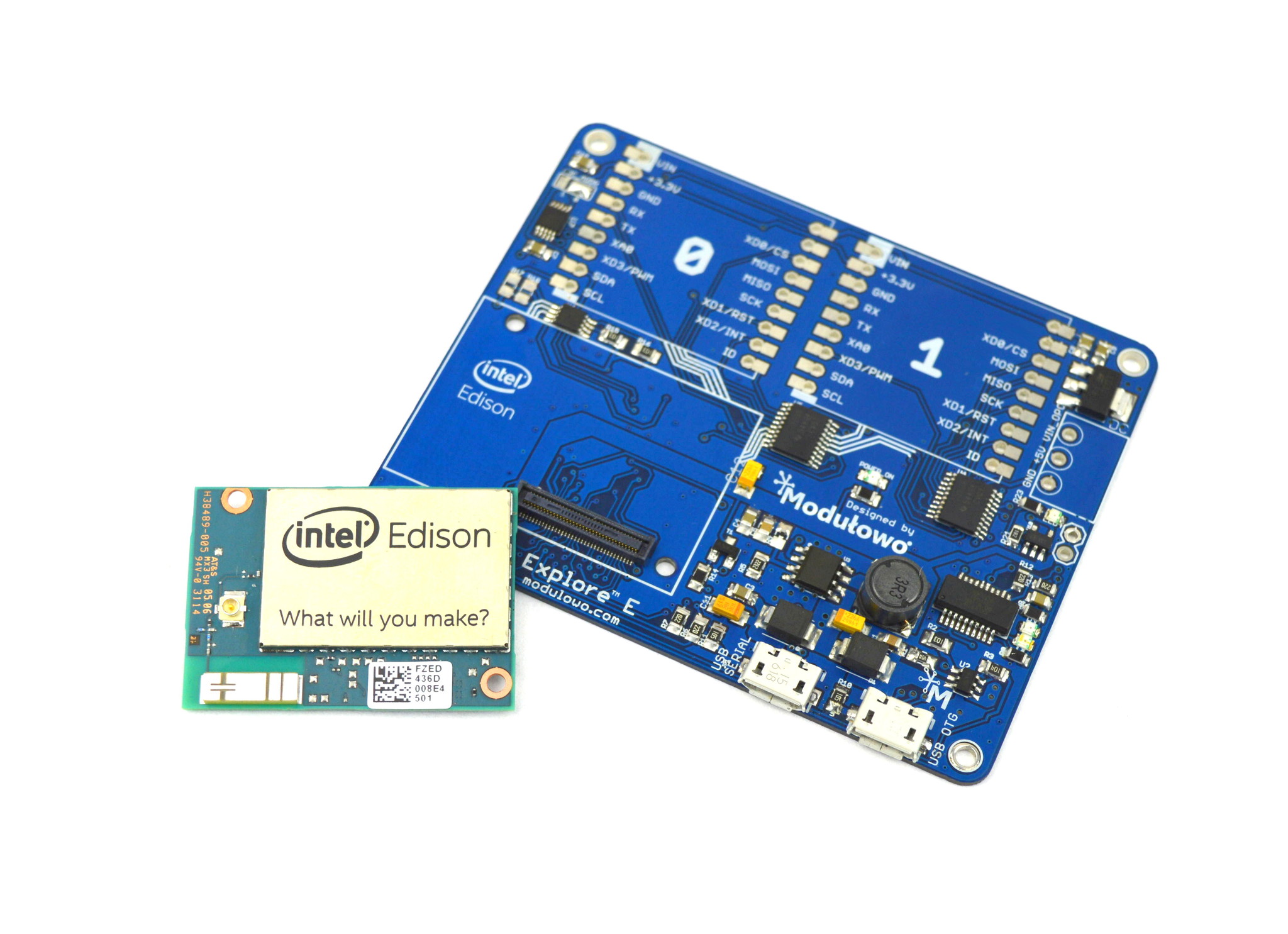 Modulowo starts cooperation with Intel and designs hardware platform for the Internet of Things
August 28, 2015 – Warsaw, Poland
Modulowo sp. z o.o., hardware startup and manufacturer of development kits for education, building and development of electronic devices announced today a collaboration with Intel Corporation. Within the cooperation, Modulowo designed a development kit – Modulowo® Explore E™ for Intel® Edison computer platform, compatible with Arduino® and Linux.
Intel® Edison is a miniature computing platform with dual-core processor, Wi-Fi and Bluetooth designed for makers, designers, programmers and companies offering solutions for Internet of things. Development kit proposed by Modulowo, extends the capabilities of this platform, you can easily add a GPS module, the controller motors, sensors and much more. It also increases the scope of solutions, the kit may be used for educational purposes, to learn programming, on the other hand, enable the rapid construction of the prototype and the production of new solutions.
[su_box title="PRE-ORDER" box_color="#0a6ebf"]
Scheduled date for regular sales: the first half of October.
[su_button url="http://modulowo.com/en/edison/" icon="icon: shopping-cart"]DETAILS[/su_button]
[/su_box]
Technical Details
Modulowo® Explore E™ for Intel® Edison includes a connector for Intel® Edison platform, two Modulowo® duoNECT™ connectors for expansion modules – Modulowo® Explore™, two micro USB connectors (USB OTG and USB/UART converter), 12-bit Analog-to-digital converter (optional 16-bit) for measuring analog signals, SPI and I2C interfaces, voltage logic level translators (tolerates +5V signals), battery charger and connector for additional power supply.
Download:
PRESS RELEASE (PDF)
Photos (ZIP)
Photos (RAR)